Notice of Sale: 2004 ALF CAFS Engines #8314 & #8315, Woodinville, WA
2004 American LaFrance Metropolitan Eagles (2 identical engines)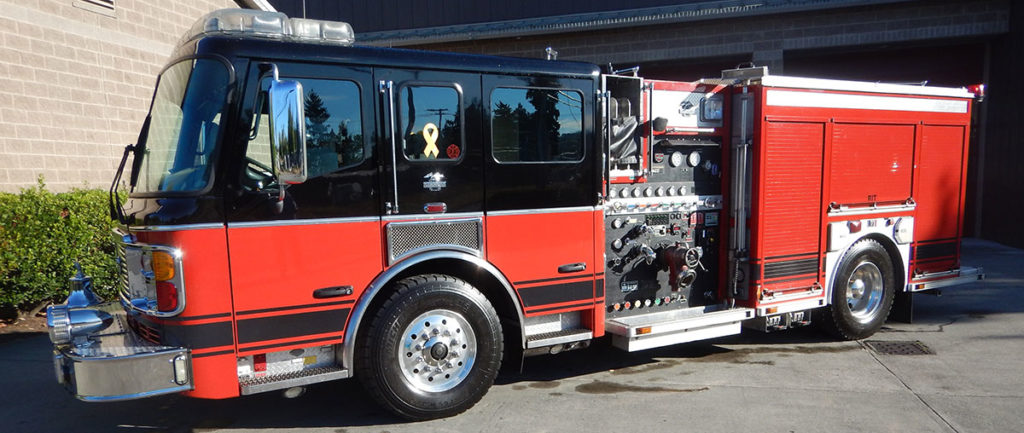 Detroit Diesel Series 60 (470 h.p.)
Allison automatic w/ retarder 2nd brake (HD4060PR)
Waterous Eclipse CAFS
Waterous CSU pump (1750 gpm)
750 gal. poly tank w/ 2 foam cells
Harrison hydraulic generator (6kW)
Portable telescopic scene lights
Cord reel
On-Spot chains
Shore power charger & compressor
Mobil Data Toughbook with remote screen
Sirens, Radios & headset systems as shown
These low mileage engines are very well cared for and maintained vehicles. They were first out CAFS engines until being replaced this summer. They are very clean and ready to be put in service today. Program the radios, log-in the MDT, load small equipment and they are ready for service. These identical low mileage engines will enable turn-key standardization. Asking $75,000 each.
Contact Woodinville Fire & Rescue (425) 483-2131
Click image below to browse enlargements.